About ACENDIS: Founder of ACENDIS: Hasan Sahin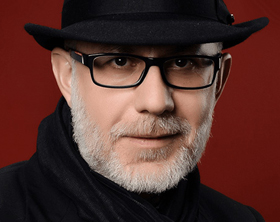 Foreword
by Hasan Şahin
We founded Delta Trade Company in 1995. In January 2009, we changed the name of the company to ACENDIS.
During the course of these past 20 years, ACENDIS has successfully completed more than 200 TURNKEY PROJECTS with leading hospitals in Turkey and neighbouring countries.
The health care sector in Turkey has advanced greatly in recent years. Both public and private hospitals in Turkey have achieved international standards physically and technologically. Turkish doctors routinely perform very successful operations. The recent Turkish health reform has resulted in patients being afforded improved hospital services. In addition to these factors, favourable health-care pricing places Turkey in a strong position in the field of international medicine.
It is our prime goal to provide the health-care sector both in Turkey, as well as other countries, with high-quality equipment at economic prices. Our portfolio includes intelligent, modern systems, the specifications of which meet the highest standards. We are in a position to offer state-of-the-art equipment and finest after-sales service through our partnerships with well-known medical companies and years of experience. We assist our clients right from the initial planning stage, carrying on right through to consulting and the supply of equipment for on-going projects – at interesting prices. We also offer financial solutions, so as to achieve the required conditions during and after the sale.
We are becoming increasingly involved in the development of global projects through our special connections in the Turkish market and the Middle East. We have, for example, recently gained access to the African market through our business partners in Switzerland and Portugal. We are also steadily expanding our activities in Russia and the CIS states.
We implement joint projects in co-operation with our partners. And we are also the authorized representatives of several companies in Turkey. This collaborative work means that we are in a position to offer our clients the ACENDIS philosophy on an on-going basis: projects and state-of-the-art medical equipment at economic prices. And it is with your support that we want to visualize and implement new projects.
Our strength is dependent on tracking and implementing innovations in the field of medicine!